Concrete Hollow Blocks (CHB)
Bellemina's concrete hollow blocks are made with resiliency, stability and strength in mind. We produce two sizes: 4-inch or 6-inch (in Regular or Special variants).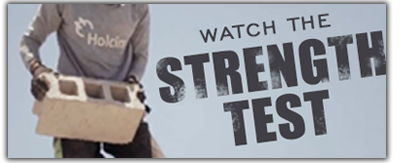 Culverts – Reinforced Concrete Pipes (RCP)
Diameter (inches) –  8, 10, 12, 18, 24, 30, 36, 48, 60, 72
Concrete Louvers and Decorative Blocks
Bellemina manufactures quality louvers and decorative blocks.
Aggregates
We also supply aggregates that will fortify your next building project. Bellemina aggregates are sourced from Porac, Pampanga using our own cargo trucks and tractor heads with trailer beds.
Cement
Bellemina is an authorized distributor of Holcim cement–a trusted name and world leader in the construction industry since 1912. Ask about our wholesale and retail cement prices today.
Paint (House Paint and Automotive Paint)
We are an authorized distributor of trusted and reliable paint brands.
Trucking Services
We have tractor heads with trailer beds, cargo trucks, dump trucks, boom trucks and other heavy equipment to cater to your hauling needs.